Site Launch Sale - Let's Celebrate With 15% Off!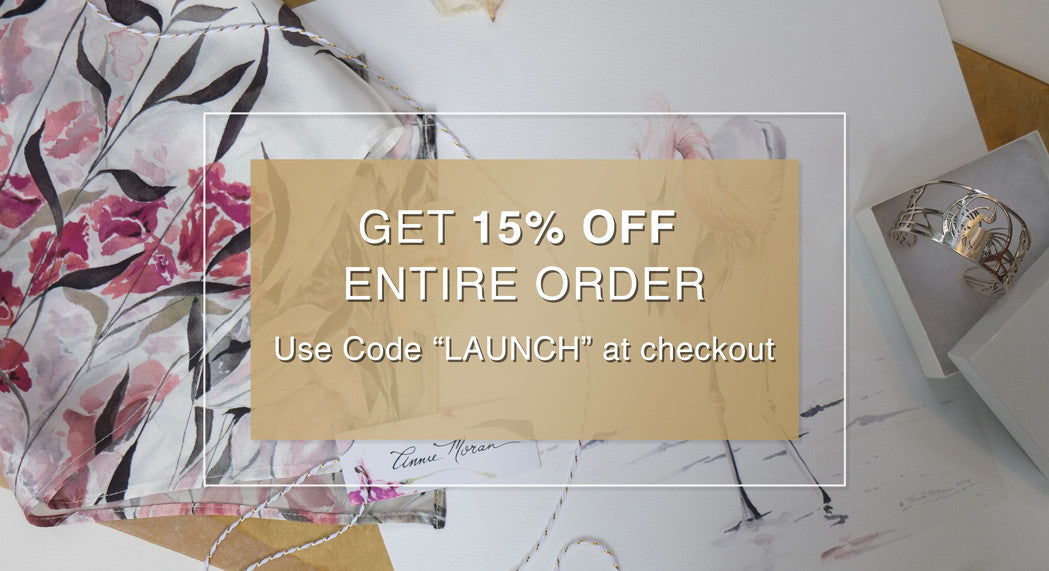 Welcome to my fancy new online store! I am beyond excited to have this new venue to share my work with you. Finally, I no longer have to put my head between my legs when someone asks me, "Do you sell your work online?"
We've been up and running for exactly 15 days today. To celebrate, and say, "Thanks," we're taking 15% off your entire order during the month of August! Just use the code "LAUNCH" at checkout.
The discount code is good from August 1, 2017 12:00 AM CDT until September 1, 2017 12:00 AM CDT.
Code good for one use per customer.
I have a lot of exciting things in the works – sales, giveaways, new designs and plenty of new site content coming in the near future. So, sign up for our newsletter (at the bottom of the page) so you don't miss a thing!
If you have any questions, please reach out. We're here to help. 
---